How can I learn Chinese language?
1. Find a native Chinese speaker.
One of the best ways to improve the new language skills you are learning is to talk with native speakers of this language. They can easily help you correct mistakes in grammar or pronunciation and can teach you a lot of idioms and slang that you can't learn in textbooks.
If you have a Chinese speaker who is willing to help you, that's great! Alternatively, you can advertise in local newspapers, networks or surveys to see if there are any Chinese speaking groups around you.
There might be some Chinese restaurants on the streets. If there are Chinese in it, go in and greet them in Chinese. You don't need to buy their food, and your interest in their culture will make them happy.
If you can't find native Chinese speakers nearby, try Skype. They may be willing to exchange 15 minutes of Chinese conversation for 15 minutes of English conversation.
2. You can consider taking a language course. (Click for KCEL best chinese course)
If you need some extra motivation, or if you think you will learn better in a more formal environment, try to take a Chinese course.
With the increasing number of Asian Americans living in the United States, many volunteer courses have sprung up. These courses cost between $300 and $500 a year, including other fees. You can also try the online Chinese language school.
Pay attention to Chinese language course advertisements in local universities, schools or community centers.
If you feel nervous when you are taking a Chinese course, you can take a friend to join you. In this way, you can get more fun during the break, and have a partner who can practice oral English with you.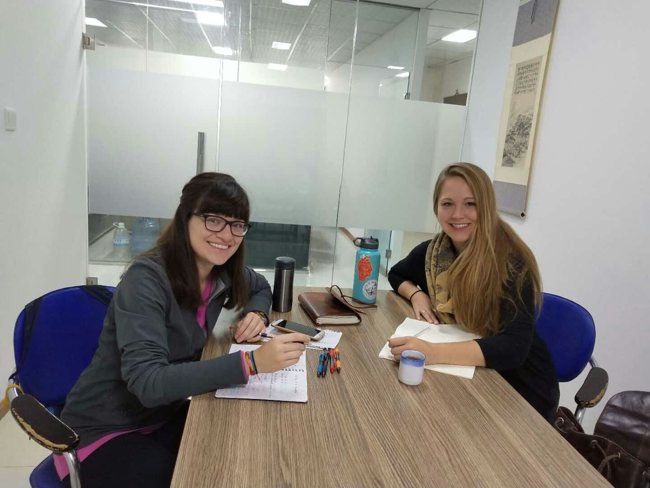 3. Watch Chinese movies and cartoons.
Prepare DVDS of Chinese movies with subtitles or watch Chinese cartoons online. This is a simple and interesting way to help you develop your sense of language.
If you feel motivated to learn Chinese, you can pause the movie regularly and repeat lines in the movie. This will help you learn authentic Chinese accents.
If Chinese movies are not available, you can try to rent some from the movie rental stores. In these stores, there are often foreign language districts. Otherwise, you can see whether there are Chinese movies in the local library, or you can ask them if they can retrieve some resources for you.
4. Listen to Chinese movies and radio.
Listening to Chinese movies or radio is another very good way to learn Chinese. You can feel surrounded by Chinese. Although you can't fully understand what they say, you can try to grab the keywords to help you understand what they are saying.
Install a Chinese broadcast software on your cell phone so that you can listen to it anytime and anywhere.
You can download some Chinese podcasts in Chinese and listen to it while doing exercises or doing homework.
5. Consider taking a trip to China.
After mastering the basic Chinese dialogues, you can consider traveling to mainland China or Taiwan. What a good way it is to learn Chinese by traveling to the local area!
6. Do not be too harsh on yourself.
Language learning is a gradual and moving process. Chinese is one of the most difficult languages to learn so take your time and take it easy.